Life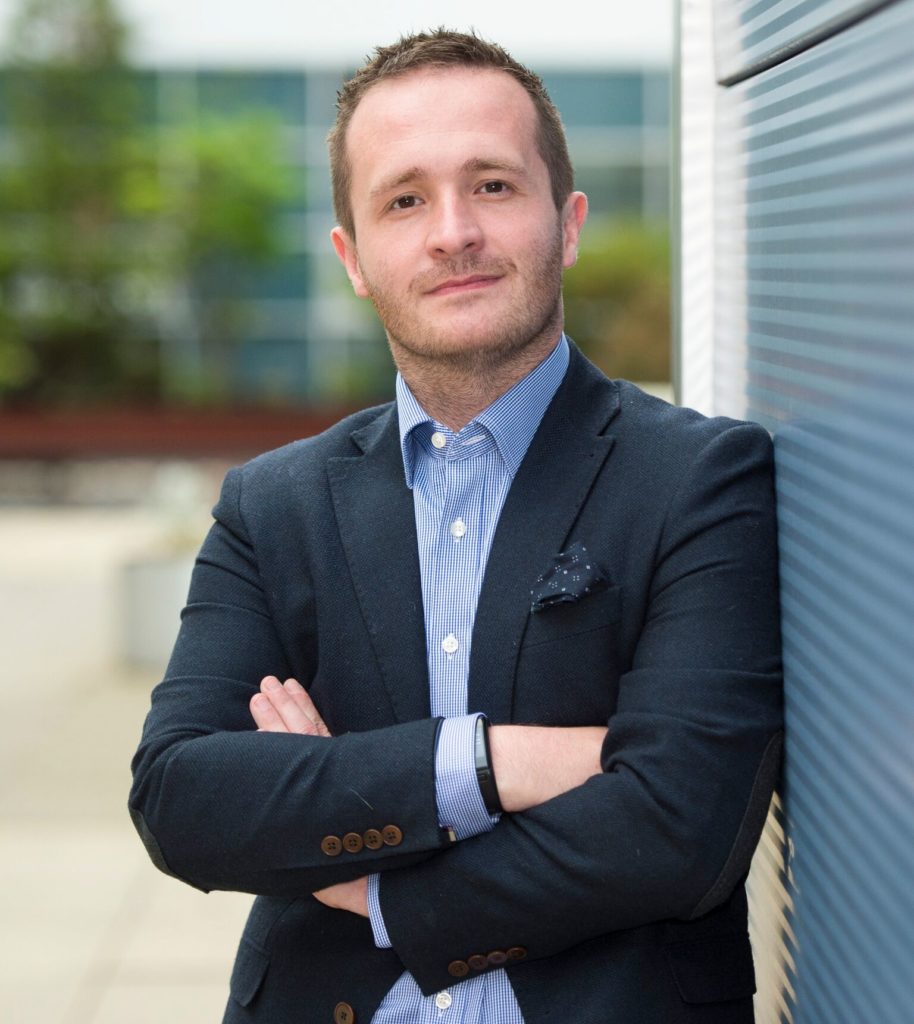 Tom McDonald – Getting Deloitte Excited About Exsel Group
Exsel Group are certainly doing something right if the company's recent accolades are anything to go by. Having started in 2014 with just three members of staff; today the IT and communications company can boast a turnover of almost £3million, 48 members of staff and three offices across Scotland. With this in mind, it's little surprise that the business has just been named the third fastest growing technology company in the UK and ranked 19th in the Deloitte Technology Fast 500™ EMEA program.
Supplying both B2B mobiles and data services, as well as M2M mobile services, Exsel Group are well-versed in the ever-changing landscape of communications on the move. They also offer a broad range of call & line solutions, hosted IP telephony, phone systems and internet access services as well as IT service offerings, call centre solutions and cabling installations.
I caught up with Exsel Group Managing Director Tom McDonald to find out about the work behind this success and his thoughts on how to improve the current landscape for other up-and-coming small businesses.
In 2003 you started your own business selling mobile and landline packages. Where did the decision to get into this field of business come from?
I came from an IT and Communications background, and mobile phones were a disruptive technology back then. It was just the right time to get into that growing marketplace, and I saw an opportunity to do well.
Why did you decide to leave this start-up?
I decided I wanted to look at business from a different angle; do a bit of soul searching. I did actually start up a new business in the music industry – my own record label! The first musician I worked with was a guy who had been a contestant on the X-Factor. It was basically something I was excited about, and I wanted to see whether I could grow it into a profitable business. It was a lot of fun but after about a year I decided it wasn't for me, and I moved on.
By that time, the marketplace for mobile phones had completely changed and was overexposed in comparison to when I first started out. I knew I could still build another small business, but not a growth business.
How did you come to join Exsel Group?
Again, it was due to the marketplace. Exsel had been in existence as a small business for a few years. There were three people working there when I joined. I knew them, and that's how it evolved.
In year one turnover was £250K; just two years later it was almost £3million with £5.5million being projected for the next financial year.
Additionally, there are now three offices based in Glasgow, Edinburgh and Aberdeen and 48 members of staff; a significant increase having started with one office and just three members of staff.
At what point in Exsel's growth journey did you join them? Where do you see your contribution in achieving the recently showcased successes?
When I joined, Exsel Group was a small business that had no real growth plan and focussed on small transactions. I felt that that needed to change, and it was that drive that I brought to the table. I developed a proper sales structure and sales strategy. From there we grew organically by focusing on certain products, building strong customer relationships and following our strategy.
I've also personally gained and retained a high number of blue chip clients including Celtic Football Club, Scottish Football Association and Rangers Football Club. I have no issue operating at any level necessary within the business in order to continue to drive Exsel Group forward.
Exsel Group has started its own recruitment agency. Why did you decide to do this?
The agency comes under the Exsel Group brand, but is separate from the IT and Communications business itself. It allows us to have a much closer relationship with the recruiters, and they know our business and our needs much better than any external party. Our agency also provides recruitment services to other companies.
You recently took a trip to Silicon Valley as part of the 2016 WeAreTheFuture Accelerator Program, which brings together Scottish entrepreneurs with influencers and thought leaders in the USA. How did this trip come about and what was it like?
I know some of the guys from WeAreTheFuture and therefore received an invite to the program. It was a fantastic learning opportunity, and I was curious about the place where technology is born. It's a completely different ecosystem. It was great to understand how and why technology is developed, and how those multi-billion dollar companies function and raise their capital.
What were the biggest lessons or inspirations you took back home?
The biggest lesson that I took from the trip was to constantly keep working towards your goal – whatever that may be. Everybody there believed in their success and weren't scared of failure.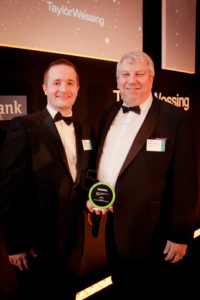 In my opinion, UK companies could learn a lot from businesses in the US in terms of collaboration. Businesses over there recognise the importance of working together. It hasn't really changed the way I work or operate because this has always been my approach. However, in general I feel we could improve on that in the UK. Working together is a better way to grow a business.
In Silicon Valley they also have excellent mentoring schemes. That is something I'm really passionate about, and I feel that a big focus should be the mentoring of younger people. The UK has some excellent accelerator programs but I feel that there is definitely scope for more time and money to be invested in these initiatives. In Silicon Valley it's also not just about the money – mentors are much more involved. You often find that the mentors are also investors in the business, and it's not just about reporting back to your VC. Mentoring is much more in-depth.
Has anything changed for you and the company since the Deloitte awards?
The company's profile has already been growing. These awards help raise our profile even more. We constantly receive calls and enquiries. It's always busy.
The awards were also great for staff morale. It's rewarding for them to know that they're working for the third fastest growing UK technology company. Staff are what underlies the company. Running a successful business is really about aligning the right team behind you.
Thank you so much for taking the time to share your insights, Tom.
---
Interview conducted Dr Christiane Wirrig. Editing by Lyndsey Clark (Progress Sponsorship & Communications).