Life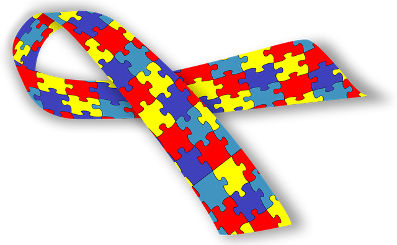 Project 'Opportunity' – Hiring people with autism spectrum disorders
Is it possible to work with autistic people in a regular workplace? – Project 'Opportunity' has proven that a controlled and thoughtful approach to integration can provide a company with valuable staff and autistic people with a job, purpose and satisfaction.
I have been itching to write this post since my interview with Liselotte Hyveled. Liselotte briefly explained the 'Opportunity' project, which she had initiated at Novo Nordisk. The project aims to integrate skilled people with autism spectrum disorders (ASD) into the workplace for mutual benefit. It takes some effort, but the gains are manifold for a company. Not the least, such an initiative clearly strengthens a company's image as being socially responsible. After our chat Liselotte provided me with some more information on which this article is based.
Funding the new employee
The project started initially as a collaboration with Landsforeningen Autisme, the Danish autism institute, and was looking into placing autistic people in the R&D sector of Novo Nordisk. Thereafter, the Opportunity team identified other areas for suitable candidates.
The current approach aims to hire four project employees at a time for a two-year period with central funding from Opportunity's budget. The initial temporary contract allows the respective department and the project employee to assess each other extensively before committing to a permanent contract. Should both the project employee and the department want to continue after the funding has run out, the salary would come out of the respective business line. Novo Nordisk has found this stepwise introduction very beneficial. All current Opportunity employees are in part-time roles.
Mentoring
Generally, autistic people have difficulties finding and keeping jobs. Part of the reason might be lack of understanding and adaptability on both sides. The Opportunity project tackled this by introducing mentors to facilitate integration.
During the initial two-year period the department receives mentor support from Landsforeningen Autisme on a day-to-day basis to support both the project employees and the line managers whenever required. The support also involves the transition of the autistic employee into a permanent position if the test phase was successful. What is more, the mentoring arrangement offers further help to unsuccessful project employees in order to find work elsewhere.
Work tasks
So far, tasks for autistic employees included validation and quality control of documents, filing in electronic and physical archives, database registration, requisition and legalisation of certificates from other departments internationally, CD-ROM production, shipping and receiving mail and proofreading. So, a whole lot of essential business support tasks, most of which require great attention to detail and a structured approach to be completed right first time. Due to their special talents people with ASD may actually outperform their ordinary peers.
Some of the tangible benefits that Novo Nordisk has gained were reduced errors in certain areas and the implementation of a new time-saving filing structure. Furthermore, the time of other employees was freed up to allow them to focus on different tasks, and the company was less dependent on outsourcing some specialist jobs to commercial providers.
In our interview Liselotte outlined two specific examples which illustrate the nature of their tasks and benefits these project employees have brought to the table.
Key learnings
It is crucial to match candidates with the right job. A sensibly chosen collaboration partner to achieve this is advisable because it requires insights beyond regular recruitment.
The three key people in this new arrangement, the mentor, manager and employee, should have frequent contact for the development of a fruitful relationship.
Integration should start slowly and allow the new employee to adapt to their new environment.
Job tasks should be structured whilst working hours should be flexible.