Biomedicine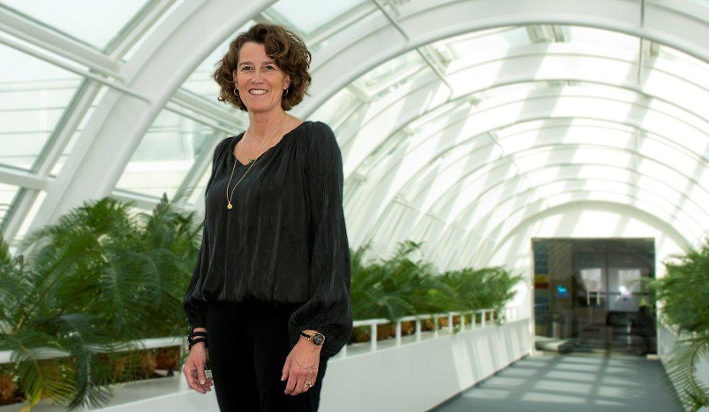 Liselotte Hyveled – Living the Novo Nordisk Way
Novo Nordisk is a publicly listed pharmaceutical company whose origins date back into the 1920s. With the headquarter in its native Denmark, the company also has international production facilities and R&D centres in several countries, affiliates in 77 countries and a workforce of well over 42,000 staff. Diabetes care has always been an intense focus in Novo Nordisk's history. Very recently their latest insulin product gained approval in Europe. Fiasp® is a new-generation mealtime insulin. It is a fast-acting formulation that mimics our body's insulin response to meals. Its launch is expected in the first half of 2017.
I caught up with Liselotte Hyveled, Project Vice President (Insulin and Device) at Novo Nordisk and the driving force behind Fiasp®'s recent success. Liselotte is a seasoned professional in the pharmaceuticals industry who has been working at Novo Nordisk for about 25 years. She puts strong emphasis on team effort, diversity and integration.
Why did you choose a career in the pharmaceuticals industry?
My motivation has always been to help people with chronic diseases. It goes back to my childhood when one of my best friends was diagnosed with diabetes when she was 12. It was a real eye-opener to me that you were actually at risk of dying at that age. Already then I had a very visionary, creative mind. I wanted to create something to help such people in need.
Originally, I wanted to become a nurse. But due to the way the Danish education system worked, I was not accepted to nursing school. Eventually, I got into university and thought that I could maybe become a doctor, pharmacist or something along those lines. I didn't actually have high career ambitions to begin with until I studied pharmacy and joined Novo Nordisk.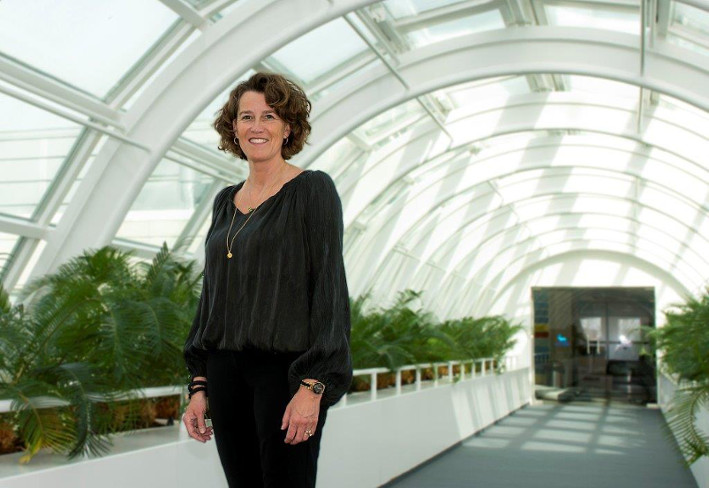 Novo Nordisk's mealtime insulin, Fiasp®, has just gained approval in Europe. In which way were you involved in the process?
My job responsibility is to set the strategy for the development of new mealtime drugs here at Novo Nordisk. My role is to head up the global team that delivers all the tactics, the key deliverables, and I'm responsible for our executive management. Even though my role focusses on leading and managing projects, I can and do challenge the science. I am a pharmacist by training, have worked in the lab, in production and in regulatory affairs. This rich background helps a lot in my role.
However, I really think that my main contribution is leading the global team with all its different skill sets. My role is to motivate them, share my knowledge in drug development and, above all, build confidence within the team that we can succeed.
The Fiasp® project was a challenge. We faced a lot of uphill battles in the development phase. Now we are very very happy to have the approval. This recognises the first product in a new generation of mealtime insulin analogues with fast-acting profile.
Why did you choose to become a certified coach?
I believe in people and always aim to help others be the best they can be. So, I was interested in understanding people better, understanding their reactions, theirs needs. I think my most important role as a leader is to make myself redundant so team members don't need me anymore. Coaching has helped me understand what motivates the team, how they can develop, what makes them stronger, or how you can optimise communication. What drove me was really an interest in making my teams even better.
Novo Nordisk is a large company with global sites employing thousands of people. Is there such a thing as a global culture?
I definitely believe there is a global culture. When I started in the company there were only 3,000 people and now we are more than 40,000. Along the way we have always applied our so-called 'Novo Nordisk Way'. It outlines how we balance financial, social and environmental considerations. We emphasize the triple bottom line. We don't believe that we can deliver on the finances alone.
We also have value-based leadership. It is important that everybody is open, honest, ambitious, accountable, treats each other with respect and never compromises on quality or business ethics. This is embedded in everybody.
I think most companies have all of these things. What sets Novo Nordisk apart is our global team of value facilitators or, more so, auditors. They ensure that everybody lives by our values. They have interviews with randomly selected employees to ask questions like "What is an example where your manager has treated you with respect?". We measure these things all around the world. I was a value auditor myself for some years in the past. I think employees appreciate that somebody from the head office takes the time to listen to them and check that we really live up to what we claim on paper. I think this is why people go the extra mile for the company.
Tell me about the OPPORTUNITY project at Novo Nordisk which aims to integrate people with autism spectrum disorders into the workplace.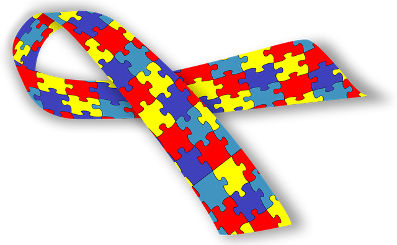 I initiated this project at Novo Nordisk. My daughter is an autist. So, I know that she has a lot of resources. When I got into this environment, I could see that many of these high-functioning autistic people are not used in our society. They have very unique qualities that can be utilised such as pattern recognition or photographic memory. Such talents are excellent in quality control.
So, I wanted to implement a project at Novo Nordisk that was not only great value for the company, but certainly also for the people. Our autistic members of staff are fully integrated and contribute to society. It has really proven to be a big success. The key is that we carefully match their special talents with our needs.
For instance, we have a person with photographic memory who quality-checks our master labels for drug inserts. He looks at them in Chinese, Hebrew and so on. He doesn't need to understand these languages because he memorises the signs. In the past we used all those different companies to do this for us and spent a lot of money. Now he has a regular job doing that and loves it. Another one does the quality control of our needles. He is twice as fast as any other employee.
We also have a mentor who teaches the department what it means to hire an autistic person. What is more, they help the autist interpret social rules in the workplace because these are often hard for them to understand.
It is really a win-win for everyone. It takes a little effort, but I hope that other companies will adopt this approach as well and look at diversity beyond gender and nationality. We actually share our project material to spread the insight that it is possible to integrate autistic people into the workforce.
How many autistic people do you employ?
Right now we have 8, but we hope to grow it even more.
You are also socially active outside of the company. Where do you find the energy to do all these things?
I am a very visionary, empathic person and have a high energy level. I often have the ability to make things happen, and I care for people. So, I think it's just natural for me to engage in projects where I can see that they make a difference. I really believe that small positive initiatives matter in the bigger picture.
Thank you so much for taking the time to share your insights, Liselotte.
---
Interview conducted by Dr Christiane Wirrig